NEW YORK
Edited by Robin Chen
Written by James Stapelberg
Source
•
Sexual-politics.tumblr.com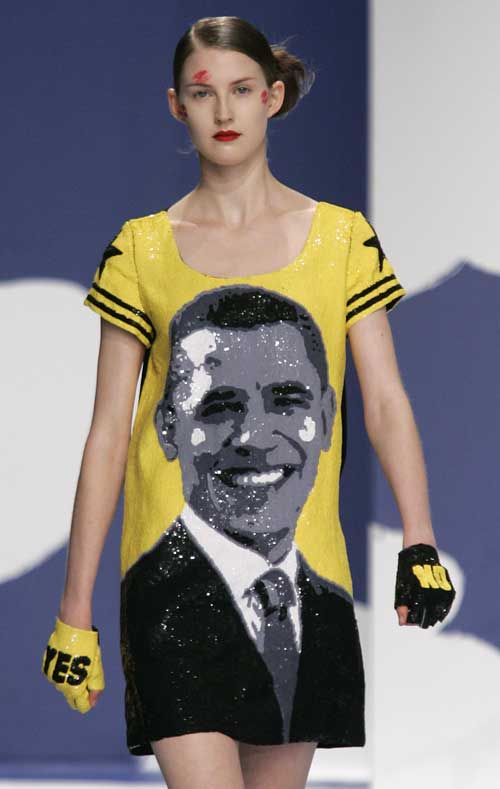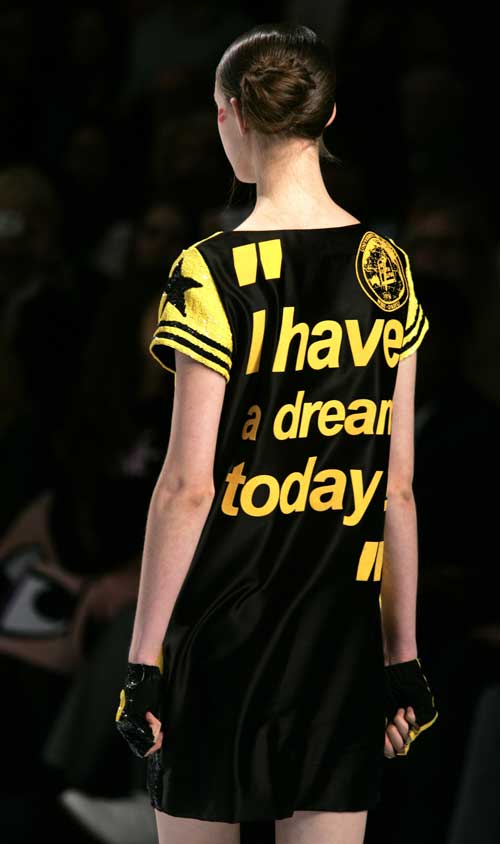 istorically, there has always been a direct correlation between politics and art, spanning across various epochs and cultures. In response to contemporary political events, the arts have been known to take on political dimensions, becoming a controversial, yet progressively influential force, invoking social, political, cultural change.
Art is used everywhere. We are bombarded by advertising. Products promise efficient conveniences to render our lives more successful and enjoyable. And in a world in which advertising is at its most sinful, and most unapologetic, we observe daily a multitude of the manifestations of advertising, nearly all of which are centred upon two things: politics and arts.
For instance, look at some of the most famous politicians throughout the ages, all of which have either used art as a form of propaganda, or have had even become art, due to their political agenda.
Obama's famous "Yes, We Can" slogan gained influence and popularity after he used it so memorably himself on a cartoon in red and navy. Che Guevara has become one of the most famous fashion statements of our time – what, with his iconic face plastered onto the designs of contemporary fashion. Even the famous poster of Abraham Lincoln, pointing to the passerby, encouraging them to join the army, has become an icon of political, social, and cultural relevance. Everywhere we look, even in the political world, we are influenced by artwork.
Michelle Obama has become quite renowned for her taste not only in politics, but also in style. The First Lady has been seen regularly wearing designs by illustrious clothiers. For instance, she wore an Isabel Toledo lemongrass wool and lace dress lined with white silk on Inauguration Day. She depicted herself as elegant, stylish, and politically correct in a Jason Wu, one-shoulder gown of ivory chiffon – the same one she wore to the inauguration balls. In today's society, every word and every action are the footsteps to the political world, the correlation between society and art has never been more apparent.
Political artwork was at its prime during World War II: thriving in the delinquent times of warfare, political propaganda was in full swing. We always have been surrounded by the politics and history of artwork. The Statue of Liberty is, in itself, a form of political artwork. It is a harbinger of liberty and of freedom. It is a beacon of hope that has had inspired many. It too is a form of political statement.
The aspect of a signature is a crucial element in any form of sophistication. A certain, sartorial constituent lends an object the property of exclusivity. For instance, think of the red soles of a pair of Christian Louboutin's, or the fact that Time Square is an exclusive icon and integral part of New York. Just as a signature element of any article is exclusive, art is a signature element of the political world, and politics just wouldn't be the same without it.
In advertising, propaganda, publicity – you name it – there is a certain, political "correctness" to the world of marketing. Nowadays, the saying, "sex sells" is all the more relevant: anything that is either labelled as extreme luxury, or otherwise has some sexually encouraged image or message, is immediately engulfed by today's industry.
Political statements are made by the way we live, and just as Scott Adams said: "Creativity is allowing yourself to make mistakes. Art is knowing which ones to keep." And that has never seemed all the more pertinent in today's political world.
Edited by Robin Chen.
Written by James Stapelberg.